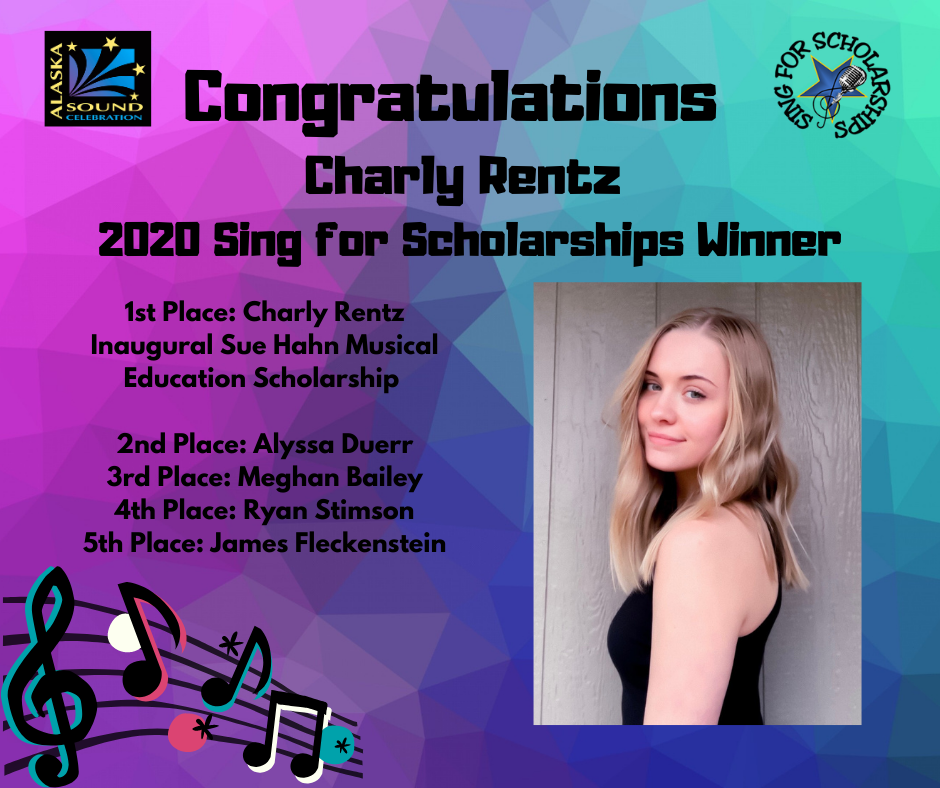 2020 Virtual Sing for Scholarships
Registration has closed for 2020.
Stay tuned to our website and Facebook page for the announcement of our Top 5 finalists.
They will be featured on November 7th on our Celebrate the Music Virtual Fall Show.
Click here to watch on November 7th at 4:00 PM Alaska Time
Requirements: Submit one performance of a Broadway/Musical song no longer than 5 minutes. Participants will need to provide a high quality video recording of the performance. 
Auditions will be held via Zoom live on October 20th, 2020.  Additional audition information including how to submit your video and audition schedule will be provided after regstration.
Questions Call: 566-3987